JENNAH PURK-HALL
Owner
Jennah Purk-Hall is a renowned CPA and serial entrepreneur. Jennah is the President and Founding Shareholder of Purk &
Associates, PC, the nationally recognized accounting and consulting firm located in St. Louis, Missouri. She has been advising entrepreneurs with unparalleled vision and expertise for more than 25 years.
Jennah's passion for fitness, health and nutrition lead her to expand her career into aesthetics and cosmetology in 2014. She owns three facilities in St. Louis where culture leads the way. Employing more than 50 experts in cosmetology and aesthetics, Jennah strives to lead with vision. She is perpetually incorporating cutting edge technology, industry advancement, and medical innovation into the services provided at The Rock MedSpa, The Bend Salon, and Fuzion Salon & Spa. She is committed to excellence and invests heavily in training and education.
Jennah has 9-year-old twins, Will and Parrish, four dogs Auburn, Byron, O'Reilly, and Gloria, and a tank full of fish. When she is not working and raising her family, she enjoys weight lifting, running, nutrition, golf, live events, music, and theatre. She is a woman of great faith and gives thanks to God for sustaining her and her many blessings.
Email: [email protected]
SARA
Sara has been in the game for the better part of 15 years. She is a master of cut & color and a sought after bridal party stylist. A former Goldwell Educator, Sara has the passion and drive that will keep her at the top of the industry for years.
Email: [email protected]
Cell: 314-280-1535
KRISTIN
Kristin is at The Bend part time, so give her a call to make an appointment!
Email: [email protected]
Cell: 314-853-0782
TAYLOR ROSA
Born and raised in St. Louis, Taylor has always had a passion for the beauty industry. With years of experience, she offers an array of services, specializing in all things color. She is an active learner, constantly expanding her education so that she can offer her clients modern styles. Check out her work on Facebook and call or text her to book an appointment.
Email: [email protected]
Cell: 314-719-6237
AMY SPEARS
Amy has been in the industry since 2004 and specializes in color and blended cuts for women and men. She also offers hair extensions and airbrush makeup, striving to make every client happy. Give her a call to schedule an appointment.
Email: [email protected]
Cell: 314-452-2372
MICHELE DAVIS
Michele has been in the hair industry for over 15 years. She believes every client deserves to be listened to and as a client in her chair, you will always receive a thorough consultation, which she will use to create a style for your needs.
Email: [email protected]
Cell: 314-724-8845
MEGHAN NOAKES
Meghan has been in the industry for 15 years. She is a full-service stylist with an emphasis on precision cuts for men and women as well as special event styling, classic and soft coloring and balayage. She is also Brazilian blowout certified hairstylist. Her favorite piece of advice to her clients is that when it comes to styling hair, less is more! Meghan's top priority in the salon is to make your new look simple and fun! She loves to make her clients feel good about themselves. To be the reason someone receives a compliment is such an amazing feeling. Compliments are a powerful thing!
Cell: 314-210-3922
JORDANA COOPER
I've been a cosmetologist for 10 years and I love being able to make people feel new and refreshed. My services include eyebrow wax/tinting/lamination, other facial waxing, hair coloring of all kinds, haircutting and wedding /special event styling. I really enjoy doing highlights. Whether it's just to add dimension or going total blonde bombshell, it's so much fun. But remember, patience is key, because I want to preserve the integrity of your hair! My specialty and passion is eyebrows. I absolutely love sculpting and cleaning them up without thinning them out. A fully defined brow can really transform your face, in the best way! Brow lamination, with our without tinting, is a way to fix those unruly hairs that go every which way. It realigns them and gives your brows a fuller more uniform look. When I'm not busy at the salon, I love going to concerts, petting all the animals (especially my cat), and listening to podcasts.
Cell: 314-477-6237
SARAH BROWN
I have been a stylist for 17 years and love helping people feel like the best version of themselves. I believe the magic of a great stylist/client relationship starts with a thorough consultation. Really listening and understanding a clients goals and abilities is one of my best assets.
I cut, color, and offer texture services to all hair types and believe in the life changing power of Keratin Treatments. I'm Certified by Keratin Complex and love the versatility and low chemical load of the brand. I carry all four versions of the treatment by Keratin complex to suit all types of clients needs.
When I'm not behind the chair I'm usually walking in the woods, petting my handsome dog Stewart, or planning my next trip!
Cell – 314-518-2221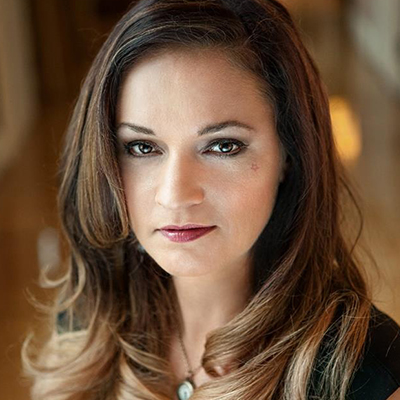 JESSICA DANA
Jessica Dana brings over fifteen years of experience to her work as a hairstylist and makeup artist. A creative professional, she's worked in many different settings including salons, theaters, on TV and film sets, weddings and a medical wig shop. In addition to professional hair and makeup work, she has a side business doing face painting for events. Diversity in Jessica Dana's hair and makeup skills is what makes her unique. Painting hair and people is her passion.
Cell: 314-532-0087
VICTORIA DUNCAN
Victoria was born and raised in St. Louis, Her goal as a stylist is to make her clients feel beautiful and confident about themselves! She is a specialist in all things blonde and lived-in looks! She is also certified in Brazilian Blowouts and in Hand Tied Extensions. 
Victoria is actively always learning different color techniques and tricks that will benefit her clients and that will make her a better stylist.

On her free time she love to travel to new places and loves a beach getaway! She's very family and friend oriented. Victoria is a dog mom and adores her time with him! 
Follow Victoria on Instagram and Facebook! 
Text her to set up a appointment for BEAUTIFUL hair today! 

Cell - 314-566-7189 
Instagram - @victoriabeautyyyy
Facebook - Victoria Duncan-Stylist